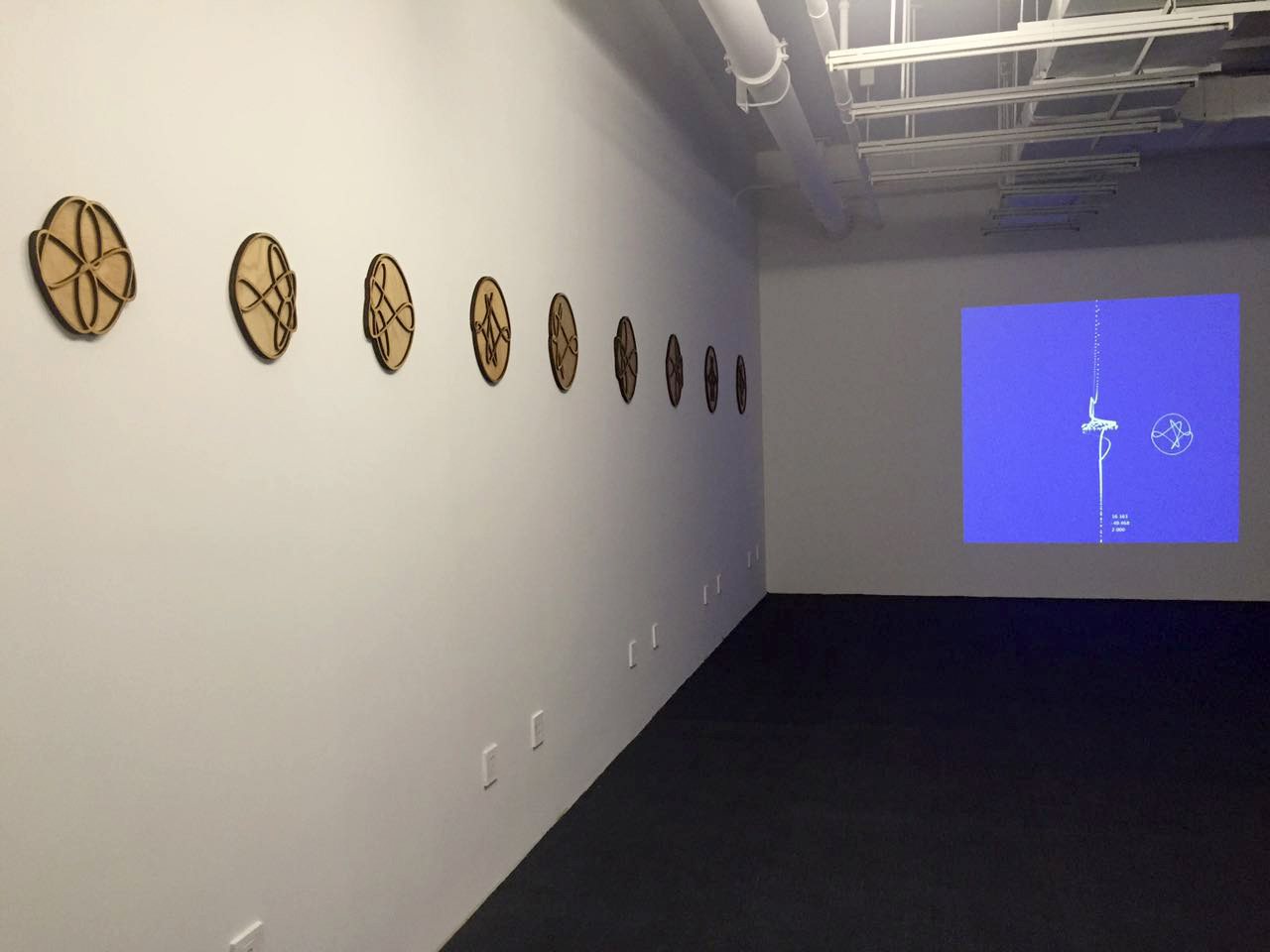 5 you and
Solo exhibition at Art Data Lab. 7.25 - 8.19 2015 北京 朝阳区 三里屯 SOHO A座 . Sanlitun SOHO Building,Chaoyang District Beijing.
An installation pieces consists of a projection and 9 pieces of wood sculptures. All the visual elements are based on 5 you and algorithms that I developed over the years. The story of this art work is published at Or Does it explode titled Reasonless Math.
5 you and video piece was also showed at a 100′x100′ projection wall by The Great Wall of Oakland, Feb, 2016.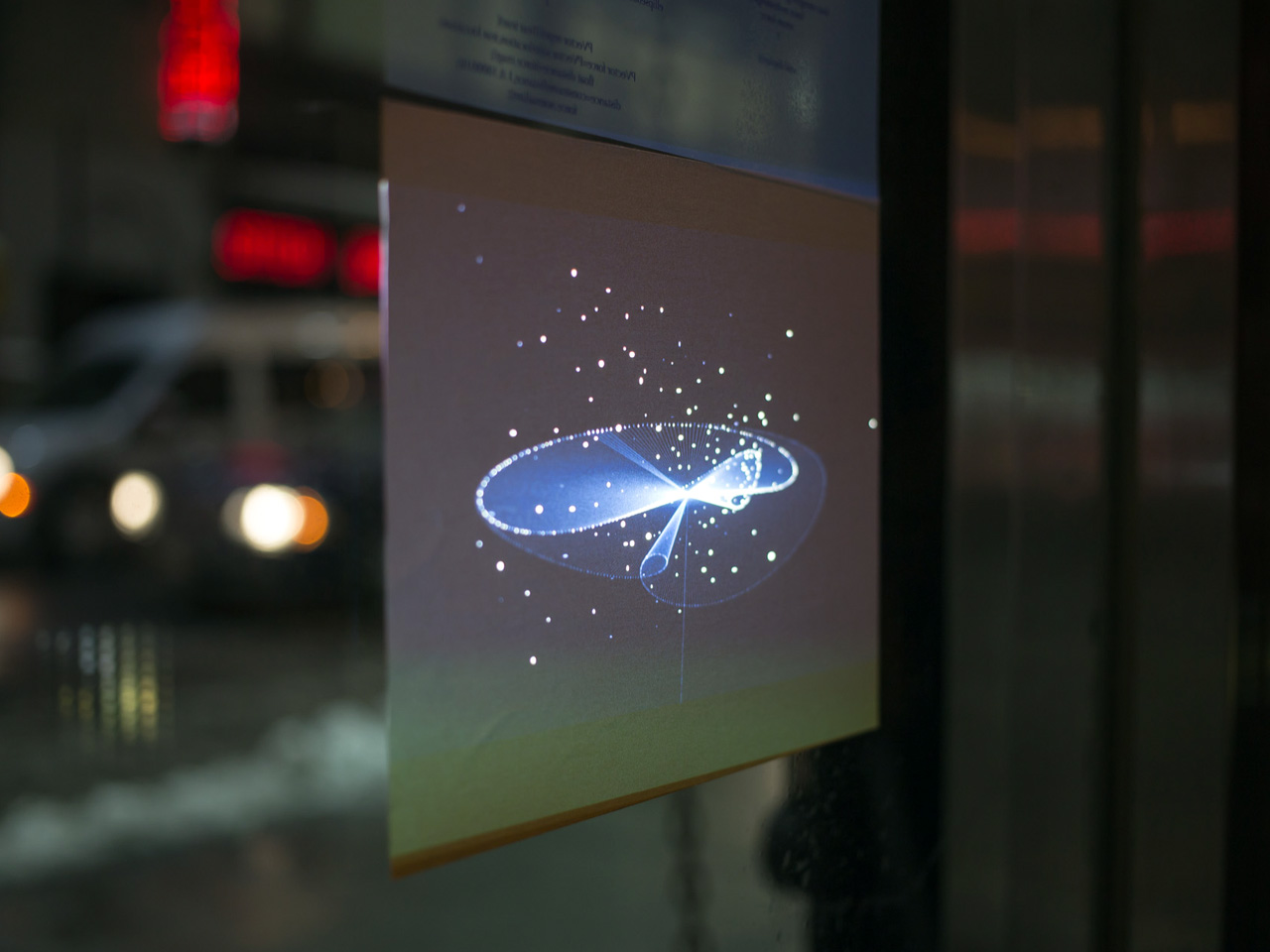 An Aquarium of Equations #1
Solo window space exhibition. 1.23 - 2.9 2014. Chashama Window Space Exhibition, 266 West 37th Street, New York, NY.
A window space installation with poetry, sculptures, and a small size projections on the window space.
Reviewed by Digital Art and Invovaton, Mathematical poetry animates storefront window.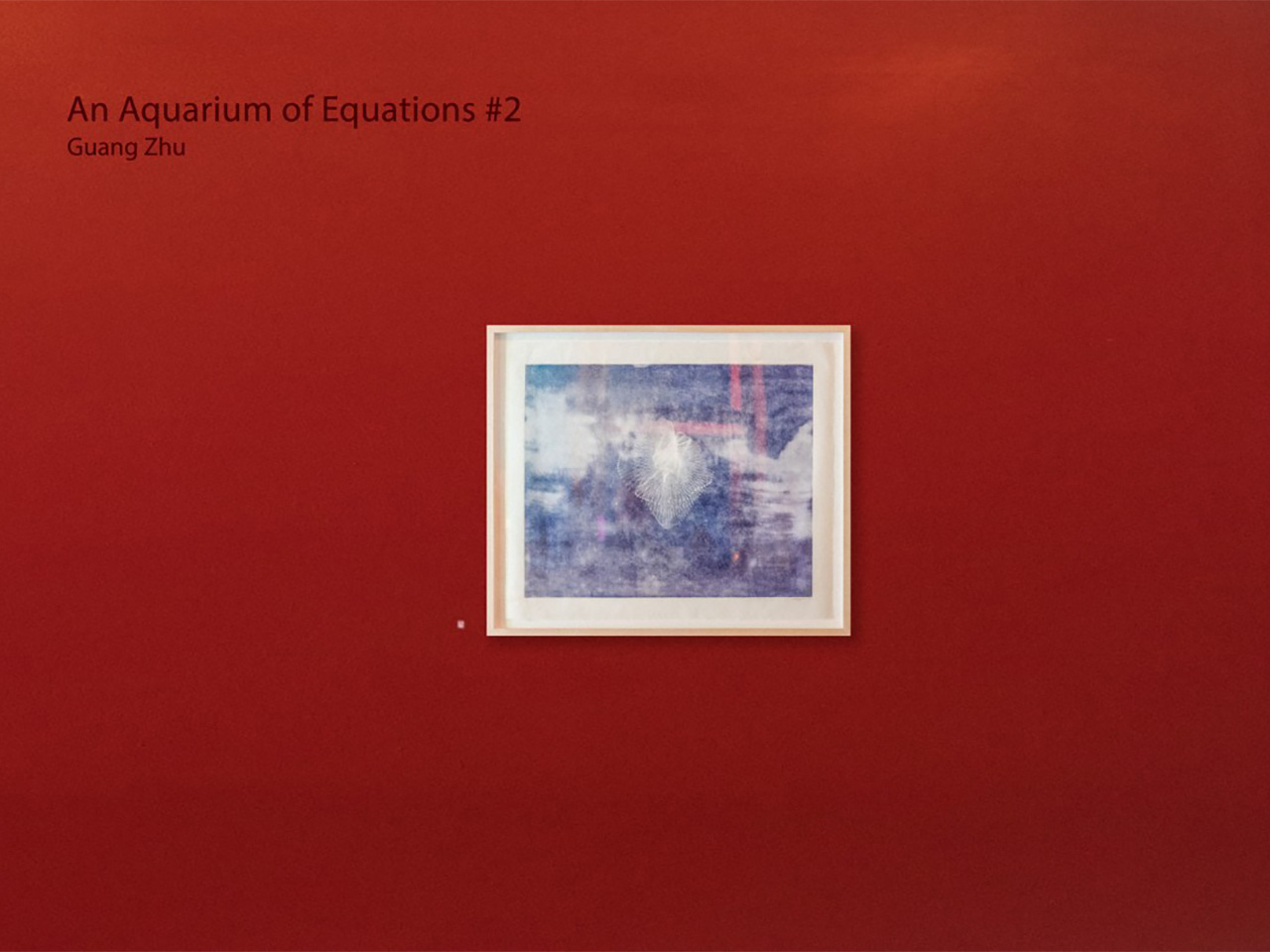 Kenny
All Together Different: A Survey of Lower East Side ArtistsGroup Exhibition, 2. 12 – 4. 1 2015, 197 East Broadway, New York, NY 10002.
A visualized algorithm in which pixels are converted and transferred into a vintage black&white TV.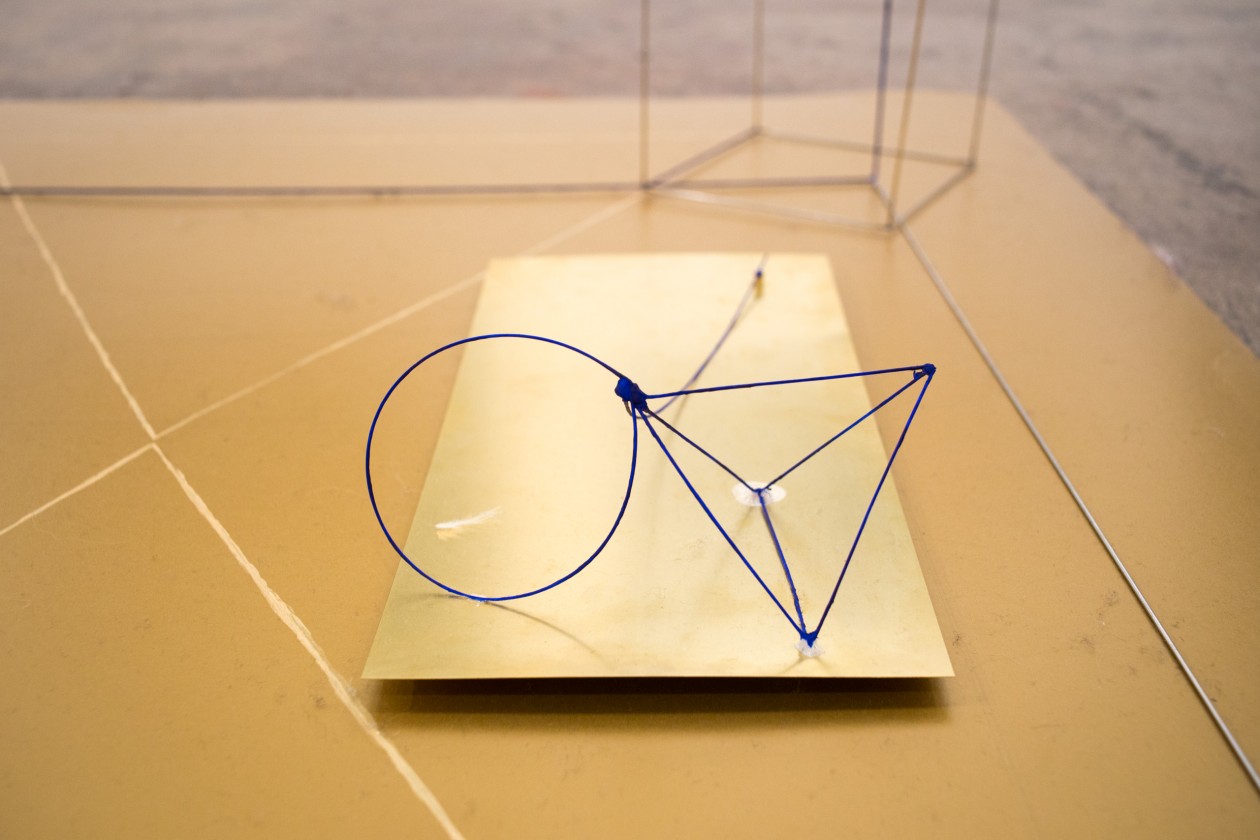 Microscopic
Clio Art Fair. 3. 5- 3.8 2014, 508 west 26th Street. New York.
Wired sculpture inspired by the mathematics of dimensions. Press.
The earlier version of this piece is The Microscopic Spin - a toy where player can move the sculpture and spin the big cube to find the projection of microscopic creatures.
Beluga
Created with Mimi Yin. IAC building video wall. 12. 2013. 555 W 18th St. New York.
live creative coding and dance.
In a dark space an ocean swells and undulates.

A long wall with a projection of a programmatically generated oceanscape populated by parametric creatures diving, breaching, spiraling into the waves. At 10ft high by 3x the lateral range of human vision, Beluga is meant to be felt as much as seen.

People stream by, some pause to take in the oceanscape. A clock counts down to the dawn of the next "day," as if to say: "If you stay a little while, they will come out."
As day breaks creatures emerge, falling into a majestic procession accompanied by the duet "Belle Nuit o d'amour." As they make their way across the expanse of water, dawn turns into dusk turns into the deep midnight blue of a moonless night.

A "day" in Beluga lasts 4 minutes.
Video on the top documented the live event.
Video on the bottom was a earlier sketch for braining storming the elements for Beluga.
Perfect Lover
A video art piece about symmetry and medieval music notation. This piece has been showed at Caelum Gallery, Chelsea, New York and Pearl Conard Art Gallery, Ohio.